Name: Brad Pitt
Date of birth: December 18, 1963
Birth place: Shawnee, Oklahoma, United states
Net worth: $400 million
From 1994 until recently, Brad Pitt resided in a vast estate in Los Feliz, which he transformed into a compound over time. Spanning two acres in the Hollywood Hills, Pitt combined five contiguous lots into one large property through several real estate acquisitions. After almost 30 years, the compound has been sold in an off-market transaction for $33 million, setting a record for Los Feliz but falling $7 million short of his original off-market asking price.
Getty Oil heiress Aileen Getty purchased Brad's compound. Interestingly, Dirt.com revealed that Brad and Aileen essentially swapped properties, with Brad acquiring Aileen's mansion in the hills above Los Feliz for $5.5 million. Brad, an architecture enthusiast, played a significant role in designing and redesigning the main house and other structures on the property. The compound features a skate park, ballroom, movie theater, motorcycle garage, and a large Koi pond.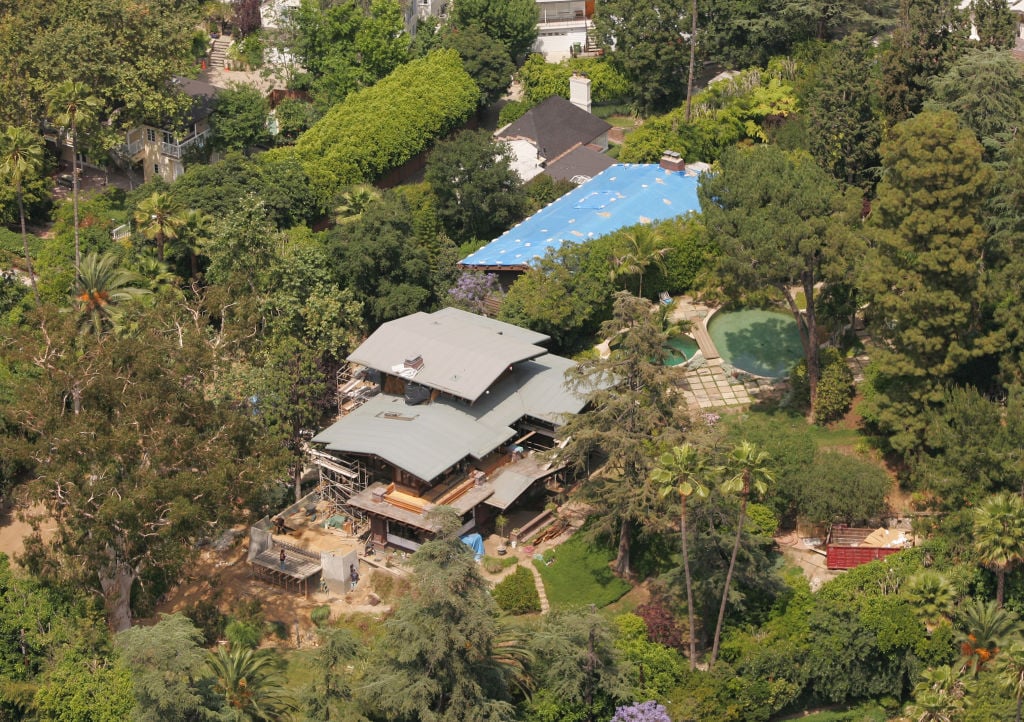 Before their divorce in 2016, Brad lived in the house with his ex-wife Angelina Jolie and their six children. In addition to his new $5.5 million Los Angeles mansion, Brad owns several other properties worldwide, including a beach house in Goleta, California, a villa on the Spanish island of Majorca, a 50% stake in the French winery Chateau Miraval, and a recently purchased $40 million clifftop mansion above the ocean in Carmel Highlands, California.